A Physician Who Cares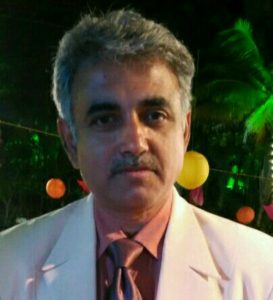 ABOUT DR. PARAG SHAH M.S. (BOM.), FAIS. FACG(USA)
Dr. Parag Shah is an experienced surgeon looking after the Male Infertility Clinic at Nowrosjee Wadia Hospital, Parel, Mumbai.
Since 1997, he has performed over 1000 operations based on his concept of Varicocele caused by Cremasteric Compartment Complex.
He has observed and reported improvement in sperm count in almost all the operated patients. The findings as reported in International Medical Journals and Publications are a pregnancy rate of 64% at the end of one year and 80% at the end of two years. 
The misery and agony of infertile couples, rampant commercialization of Artificial Reproductive Techniques (ART) & encouragement from his successfully-treated patients, prompted Dr. Parag Shah to author these web pages about varicocele surgery.
His aim is to provide a cost-effective, patient-friendly, natural option for treatment of male infertility.
Feel free to WhatsApp any documents to +91 9820058105 Dr Parag Shah Doshi Nursing Home, Anjaria Wadi, Ghatkopar East, Mumbai, Maharashtra, India +91 98200 58105
+91 7021224765
Hours
For New Registration:
Monday – Saturday: 5 PM–7PM
Emergency Service: 24/7